Our History
Community Focused from the Start
The mission of the Council for the homeless is to lead the community's efforts

to prevent and end homelessness in Clark County

. To that end, we work with government partners, educators, business leaders, communities of faith, and many others to create an effective efficient, and humane response to homelessness.
A Community Leader and Convener
Homelessness is a complex issue requiring multi-faceted community wide response. Ever since our founding in 1989, the Council for the homeless has been the backbone of this response in Clark County. Collaboration is essential yet it does not occur spontaneously. As a catalyst, convener, and leader we provide infrastructure needed to channel diverse stakeholders and partners toward a common purpose: making homelessness as rare and brief as possible in our community.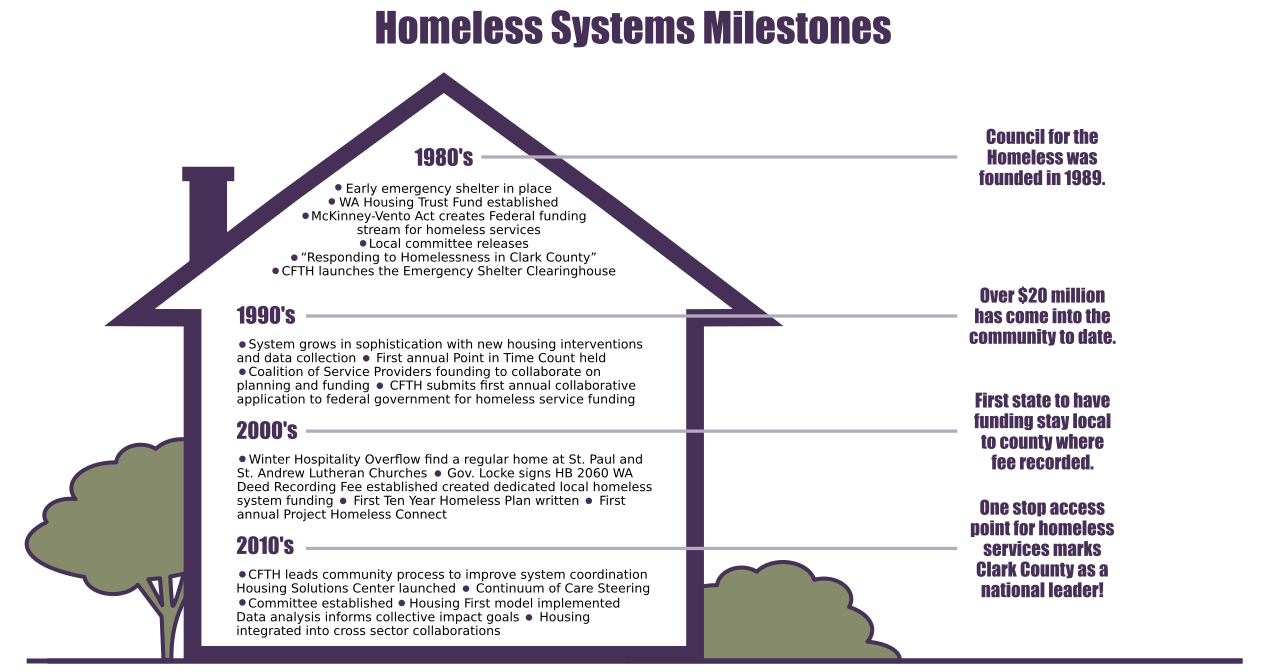 Bringing Best Practices to the Community
We believe a safe stable home is the foundation for a successful life. Building on a strong foundation, recent accomplishments have made our homeless system response even stronger.
Opening the Housing Solutions Center
Launching the housing Relief Fund
Partnering to open Lincoln Place
Successfully advocating for vulnerable renter protections
Integrating housing, education, and healthcare in new ways